Channings Clinic in Forton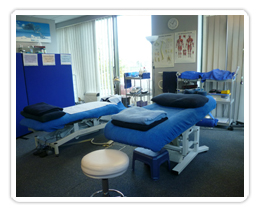 Healing Hands and Ultima Physio provide a wide variety of remedial and holistic therapies for men and women of all ages, as well as expectant mothers, children and babies. We also offer training courses via our sister organisation, Altissima Training.
Organised by Isobel Hamid, the highly qualified and experienced Health Professions Council Registered Physiotherapist contributes her wide-ranging skills and experience to provide a first-class service tailored to suit your unique and individual needs.
After many years and thousands of satisfied clients, we are proud of our reputation for compassionate treatment, devoted service and attention to detail. Our comfortable and attractive premises offer free parking, easy access by bus on the A6 main road location, and full disabled access. All treatment rooms and facilities are on the ground floor.