Pain & Injury Clinic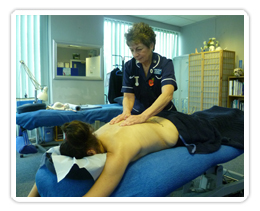 Treatments are all individually designed to bring about a rapid improvement in your condition and to relieve your pain, and may consist of a combination of therapies - ultrasound, remedial massage, acupuncture, cupping, infra-red heat, soft tissue mobilisation or manipulation as your physiotherapist thinks fit.
Assessment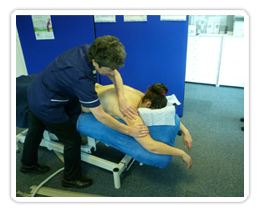 We aim to aid full recovery wherever possible from illness & injury and so on your first appointment with our Pain & Injury Clinic, state-registered Physiotherapist, Isobel Hamid will carry out a thorough assessment of your needs and a general health-check. She will then take a detailed account of what happened to cause your pain and try to identify any exacerbating factors that may have been overlooked, as well as a biomechanical assessment. We ask that you avoid using anti-inflammatory or painkilling drugs before your first appointment as these will mask symptoms and made accurate diagnosis harder to achieve.
Recent recommendation

"Having created artwork for Isobel before, she was the first person I thought of when my knee started aching after standing in front of the easel for too long. She did all kinds of interesting physio things to my knee, it was quite fun actually. And lo and behold, the pain went away. Magic."
Jack Knight
Illustrator and Image Designer, Owner of Knight Time Creations