Founder, Isobel Hamid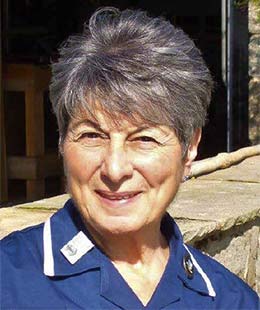 Isobel Hamid is a woman of drive and determination with the power to inspire other people to share her vision. Her track record of proven successes makes interesting reading – boasting over 50 years of experience of entrepreneurship and helping others to achieve their full potential, Isobel is the helping hand we could all use at some time in our lives.
Teaching & Training
Her extensive training background focuses on the secretarial, clerical, administrative, computing and teacher training fields and as consultant to large organisations.
She spent three years as the National Organiser for Teeline Shorthand with Heinemann Educational Books; ran a teacher training programme for four years for the Nigerian Government for The Pitman Organisation at their flagship college in London; then established and ran a training suite for five years at the International Language Institute in Sahafayeen, Cairo, Egypt.
Master of Education
Isobel's subsequent Master's Degree in Education led to a further two years as a lecturer at the University of Central Lancashire, after which she opened a prestige college in Lancaster, mounting Government-sponsored training programmes, as well as providing customised courses for private companies.
While busy running her own businesses, she also continued to teach part-time as a tutor in the Management School of Lancaster University for ten years. Here, she taught in the Business Development Unit on undergraduate courses for Entrepreneurship and Enterprise Development, where she was able to share her working knowledge and give experienced guidance to the students of Lancashire and around the world.
A Change of Pace
In September 1995, Isobel sold the college to another training provider with the intention of retiring. However, retirement didn't suit her for long and circumstances pulled her towards complementary and alternative healing. Now highly trained and experienced in her second career, Isobel was accepted onto the government's register of skilled Physiotherapy Practitioners and by the new millennium, Healing Hands was launched. Healing Hands provides massage and remedial treatments from a range of traditions and disciplines as well as training programmes to pass on these time tested skills.